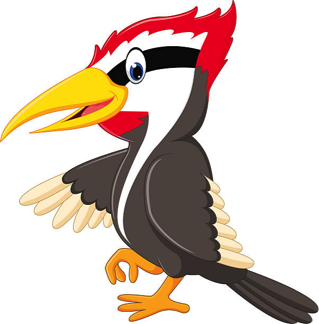 Woodpeckers,
We hope you and your families had a relaxing Christmas break and we wish you all the best for 2020.
We will begin our new topic in January, Rivers, Mountains and Coasts with a particular focus on Spain. This topic will continue into next term also due to the vast amount of learning to cover!
In English, we will have a big focus on consistently applying correct punctuation in all aspects of our writing along with learning new skills to help us write a non-fiction report about Spain and a Science report. You all made great progress in your last piece of assessed writing so we are keen to see you maintain this and develop your skills as authors.
Homework will continue in a similar fashion. Spelling, Literacy and Maths Homework being due in on a Thursday. As before, the whole terms spelling and literacy homework will be handed out at the beginning of the term with maths being given out weekly. Please ensure you look after your homework folders and keep your sheets in the correct order.
In Design and Technology this term we will research and build a mountain range exploring the best ways to reinforce this complex structure.
Read-opoly will continue this term with some new rewards added to the game! In order to move around the board you need to read to an adult 4 times a week. Extra bonus rewards are given for those who read more than this. Our class reader this term is Roald Dahl's James and the Giant Peach, this will make for an interesting comparison to our last book, Michelle Paver's Wolf Brother. We are also very much looking forward to pictures of you reading in unusual places over the holidays!
This term PE will be with Mr Herring who will be focussing on Tennis skills. This will take place on a Wednesday afternoon so please ensure you have your kit with you on these days however, it is useful for it to be in school every day.
Times Table Championship will continue allowing you to develop your speed of recall for all multiplication facts up to the 12 times table. To support this, part of your homework is to practice your times tables weekly using a variety of different websites and games. There are always copies of the Championship sheets in the classroom if you would like to take some home to practice or even better, challenge an adult!
We cannot wait to see you all again on Monday the 6th of January.
Mrs Adams and Mrs James