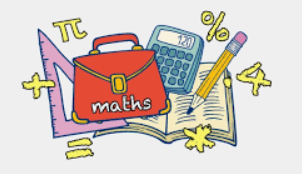 Dear Y5 parents and children
Please find below some links for resources. If you have any problems accessing the links or need further guidance please email: This email address is being protected from spambots. You need JavaScript enabled to view it.
Thursday 2nd April
Hello Year 5s - I hope you have worked through most of the pack of work that I sent home with you and that you have got a good understanding of the work. I've heard from your taechers that lots of you have been in touch with them and asked them lots of questions - well done.
I have placed the answer sheet here for the second week of the maths pack. Ask an adult or an older brother/ sister to help you mark your work. I'm sure you have done well. I'm really missing our maths lessons and hope to see you very soon. I will set the next set of home learning on the website to be completed in your workbooks.
Mrs Talbot
Term 5 - Week 1 & 2
Hello Year 5s,
I hope you had a lovely Easter break. It was very strange not being able to visit people but I hope the Easter bunny was still able to visit to deliver those lovely eggs to you all. I have posted here two weeks of work. We are going to cover Money, Shape, Multiplication and revision of work on Fractions. As I have said previously, try to do a little work each day (about 45 mins) and if this work takes you longer than 2 weeks, please do not worry. I am trying to gauge what we do in class but do appreciate that when you are working alone you might do more work! If you become confused, please email your class teacher, who will try to help you or they might email me and then I will email back an explanation that will help (hopefully). Please complete these tasks in the workbooks that I sent home before schools were closed. I really miss seeing you all and hope that schools are reopened soon.
Mrs Talbot
Term 5 - Week 1 & 2 - Outline of Daily Tasks
Answer sheets for Term 5 Week 1 & 2
Day 3 - Planning a holiday to India
Day 6 - Powerpoint that describes different type of quadrilaterals
Day 7 & 8 - pg 11 from Abacus Bk 3
Day 7 & 8 - pg 12 from Abacus Bk 3 - Continued
Day 7 & 8 - pg 13 from Abacus 3 (These are extension tasks)
Day 9 - pg 14 of Abacus 3 - Can you remember how to multiply fractions by a whole number ?
Day 10 - Abacus Bk 3 pg 15 - Practise short multiplication