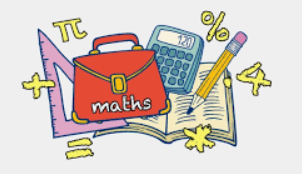 Dear Y5 parents and children
Please find below some links for resources. If you have any problems accessing the links or need further guidance please email: This email address is being protected from spambots. You need JavaScript enabled to view it.
Tuesday 24th March
Hello Year 5s - I hope you've had a chance to look at the maths packs that you took home on Friday. Just to remind you that the workbooks that I sent home with you might be needed for work after the Easter holidays. I hope you can collect further work packs if required, but I might need to place worksheets on this page for you to complete in the workbooks. Remember to do a little amount of work each day. If you have any problem, email your class teacher who will send me a message.
Keep safe and wash your hands!
Mrs Talbot
Thursday 2nd April
Hello Year 5s - I hope you have worked through most of the pack of work that I sent home with you and that you have got a good understanding of the work. I've heard from your taechers that lots of you have been in touch with them and asked them lots of questions - well done.
I have placed the answer sheet here for the second week of the maths pack. Ask an adult or an older brother/ sister to help you mark your work. I'm sure you have done well. I'm really missing our maths lessons and hope to see you very soon. I will set the next set of home learning on the website to be completed in your workbooks.
Mrs Talbot