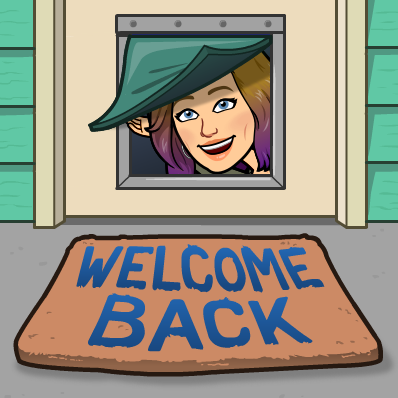 Hello Woodpeckers!
Welcome back to school and what may be your first time in Woodpeckers!

We are very excited to be welcoming you all back into school on Thursday the 2nd of September. Fingers crossed it stays that way. However, if you do need to stay at home, all your work will still be available on Google Classroom. Please ensure that if you are off, you only complete the work for the day/s you are off.

We have a very exciting topic to start the year and we have called it: How did the stones get there? We will be looking closely at Avebury, our very own local henge, building on our chronological understanding of historical events and using evidence to describe clothes, way of life and actions of people in the past. Check out our topic web to see more details of our learning. Our topic will involve lots of lovely outside learning in Oakfrith woods and hopefully, a trip to the stones in Avebury. More details will follow about this when we return to school.
Our class story this term will be 'Wolf Brother' by Michelle Paver which links well with our topic and has been a favourite with previous year groups. We have a copy of the book for everyone so we can share reading and immerse ourselves in Torak's world. We will also be revisiting some SPaG to ensure we feel confident with it before using this to create our own diary entry from the Stone Age.

This term, our PE days are Tuesday and Wednesday. Our Tuesday session will be Forest School / Orienteering type activities and you will have to dress accordingly. On Wednesday, PE will be on the playground. Please ensure that you have the correct PE kit and it is all labelled! Again, firther details regarding this will be available once we return to school. Have a look at our timetable to see where our other lessons will fit in.

A paper copy of your home learning will be handed out however, it is also available in the 'Home learning' section of the Google Classroom. Home learning will be different this year. All children will receive a Home learning book which will have details of what to complete inside. The focus this year will be on consolidation of key basic skills in English and Maths with the emphasis on quality rather than quantity. All home learning will be based on skills taught in the classroom and as such, should just be a recap or practice.
Spellings for the term will be handed out at the beginning of the term and children should practice these weekly ready for our spelling quiz, to check progress, on a Thursday.
Reading is a passion of mine and the children will have lots of opportunities to read in school, however, nothing beats reading little and often at home. Woodpeckers are all fantastic readers, the skills they are improving on now are their comprehension. Reading improves spelling, widens vocabulary and promotes creativity in writing. Being a skilled and well read Woodpecker improves learning across all areas of the curriculum. We have a fantastic reading reward system called 'Read-opoly' in Woodpeckers where the children decide on their own rewards for reading with an adult 4 times a week. Rewards in the past have included choosing where you sit or having a comfy chair!
We understand that it can be a little daunting moving into a new class, which is the case for many of you, but please don't worry. There will be plenty of time to settle in, ask questions and learn the rules and routines of Woodpeckers. We have a great bunch of Year 5's who have already completed a year in Woodpeckers and are keen to help you learn how we do things in our class. They will tell you how we work hard, but also have lots of fun at the same time!
If you have any questions, please do not hesitate to email This email address is being protected from spambots. You need JavaScript enabled to view it. and we will get back to you as soon as we can.

We are really looking forward to meeting you (or welcoming you back) and getting started on a fabulous year in Woodpeckers.

Mrs Adams, Mrs James and Mrs Pottinger.