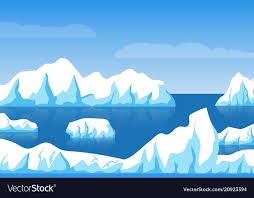 Dear Robins Parents and Children,
We hope you have had a lovely half term and are feeling rested and ready for another term of learning.
We can't believe that we are already half way through the academic year!
This term we will be continuing our topic "Frozen Planet". There was so much to learn about the Arctic last term that we didn't even start learning about the Antarctic. We will be learning about the animals that live there, and discussing similarities and differences between the Antarctic and the Arctic.
We will be taking a break from our learning on Thursday 7Th March to take part in World Book Day. We are looking forward to seeing which book character you dress up as. We will be parading our costumes in the playground (weather permitting) after registration. You are all welcome to come and watch.
Please ensure all PE bags contain the correct kit, we had a few items missing last term and the children are also growing at a rapid rate!
If any parents can spend an hour each week to come into Robins and hear the children read or to do some filing, we would be very grateful.
Many thanks.
Mrs F Underwood & Mrs Goodman