Junior Good Citizen Information
Because of the COVID - 19 virus, all visits and activities out of school have been cancelled this term, including the Junior Good Citizen scheme.
We have been sent information sheets for .children and parents that includes links to contributors to the scheme. Please click on the links for further information
Junior Good Citizen Information for Children
Junior Good Citizen Information for Parents
Welcome to Term 5...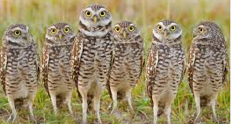 Hello everyone,
Owls did a very good job trialling our new online Google classrooms at the start of this term - well done to all who were able to log on! You've used our class stream page to share news, pictures and other activities that you have been busy with at home - and it is lovely to see you chatting together and for us to be able to talk to you easily too. We can also see that you are 'Marking as done' the tasks in your printed learning packs as you complete them. Super job!
If you haven't joined us in the Classroom yet, then please go ahead and do so this week. It's very easy to use and just takes a few minutes to log on the first time and your settings can be saved for easy and quick access in the future.
Please use the new username (email address) and password that you have been sent to log on at 'https://classroom.google.com/'.
A quick and easy guide to getting started can be found here.
We are looking forward to you logging on. (Please remember to talk to an adult before you use the internet.)
---
All Owls
The tasks to complete each day are:
Reading. Try to read for at least 20 minutes each day and record this in your reading homework book. We can then work out your Airmiles when you return to school.
Reading may include: reading a recipe to bake something; reading part of a fiction or non-fiction book; reading and following a set of instructions to make something; reading and following the rules of a game; reading your comprehension task for the week and answering the questions; reading part of a magazine or newspaper and reading poetry.
Spelling. Practise your weekly spellings each day. 10 minutes a day will do wonders for your spelling. You will then be ready for an adult to test you.


Times Tables. Keep your times tables going by practising them for 10 minutes each day. Remeber to keep playing Times Tables Rockstars.


English, Maths and other curriculum subjects (as they are posted).


Please look on the Google Classroom for your weekly tasks - there are also slideshows and videos posted to help you revise and practise your skills.




Remember to complete your Learning Log, the English (Year 5 / Year 6) grids and Maths Log to show which tasks are complete.
---
Owls Year 5 and Year 6 – Home Learning Grid (PDF copy)
There are a variety of tasks on the grid you have been given in your work pack. You can do these in any order. Choose an activity that appeals to you at the time. Remember to log which activity you have completed on your log sheet so that you earn the points.
---
Enjoy your learning! Make sure you have some fun too!
Keep washing your hands and stay safe,
Mrs Groves, Mrs Leese and Mrs Marshall