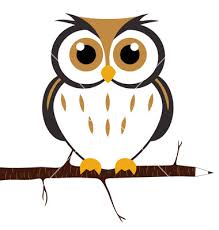 Hi Owls,
We hope that you have had a lovely half term and that you are ready to return to school refreshed. We have a very exciting term planned for you as we approach Christmas.
To start us off and to continue our WW1 topic work, we have the Dog's Trust in on Monday 4th November to talk to us about how dogs were used during the war. We have a special Remembrance Service on Friday 8th November. We hope that you have been practising your words, so that you can say them loudly and clearly. At this assembly, you will also play your ocarinas to show everyone the musical skills you developed during Term 1. We have our exciting trip to the Tank Museum on Thursday 28th November and trench cake to make and bake later on in the term.
Music week, for the whole school, begins on Monday 11th November. This week will be full of creative activities exploring pitch, dynamics, rhythm, texture, structure, timbre and tempo. We have an ensemble from the Bournemouth Symphony Orchestra performing to us, in our own school hall, on Thursday 14th November.
Year 6 begin their Bikeability courses on Tuesday 5th November. Remember to check in your homework diary for the two dates that you need to bring your bike in. You may wear your own clothes on these days. Remember to dress warm and wear a waterproof coat.
Dauntsey's Outreach Hockey continues on a Tuesday morning and there is a tournament on Saturday 30th November at Dauntsey's. A letter about this will go out at the beginning of term. Mr. Herring will teach basketball on Wednesday afternoons.
In Maths, we will be focusing on our reasoning skills at the start of the term. We will all need to be positive and resilient as word problems can be a bit tricky. We will show you how to break them down and take them one step at a time! Then, we will go onto a new topic - a favourite of all the adults in Owls - fractions. Remember, fractions are friends not foe.
Keep practising your arithmetic skills for our Friday Maths Mountain challenges (see below for the challenges).
A gentle reminder to continue reading to adults at home - at least five times each week. Please ask adults to sign your homework diaries after each read, so that you can earn your airmiles and travel around the world. Certificates will be handed out this term for any stages completed.
We will finish the term with the Christingle Service in church, where we will be performing as a class.
Looking forward to seeing you on Monday 4th November.
Mrs Groves, Mrs Leese and Mrs Marshall
Maths Mountain
Every Friday afternoon, the children will have the opportunity to practise quick recall of maths facts. This is an update to the Times Table Mountain that they have worked on for the last few years. The new scheme focuses on a greater number of maths building blocks and provides the chance to widen children's mental arithmetic skills and knowledge.
The sheets will not be posted online but the titles of the steps are given below so that children can practise ahead of the tests. The display in the classroom shows the children what steps are coming next.
Each test presents 40 questions and the children have 5 minutes to complete the test. To move on, children need to make no more than 2 errors. More than 2 errors and they repeat the test the following week. We will get in touch if children spend too long on any step.
Any questions, please do get in touch on our Owls email or pop in to see us.
Year 5:
25 times table (from 0x to 12x - random order)
Number bonds to 100 (multiples of 10)
Number bonds to 100 (multiples of 5)
Number bonds to 100
Roman Numerals
Year 5 children have then passed the Slalom Challenge and move to the Monstrous Mountain (see below).
Year 6:
25 times table (from 0x to 12x - random order)
Multiplying by 10, 100 and 1000
Dividing by 10, 100 and 1000
Multiplying and dividing by 10, 100 and 1000
Unit fractions
Non-unit fractions
Percentages
Equivalent Fractions, Decimals and Percentages
Roman Numerals
Negative Numbers
Year 6 children have then passed the Slalom Challenge and move to the Monstrous Mountain (see below).
All children climb the Monstrous Mountain:
x 10
x2
x5
Camp 1 (x10, x2, x5)
x3
x4
x8
The Cave (x3, x4, x8)
Camp 2 (x2, x3, x4, x5, x8 and x10)
x6
x7
The Rope Bridge (x6, x7)
Camp 3 (x2, x3, x4, x5, x6, x7, x8 and x10)
x9
x11
The Overhang (x9, x11)
x12
The Summit
x and ÷ to 12
The Flag (all tables, roots, squares and percentages)
Keep practising everyone!