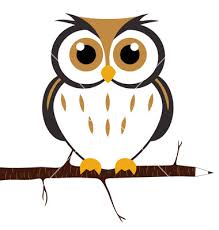 Hello Owls,
Welcome back to your last term of primary school. You've worked hard to do your best in English and Maths in the SATs tests and can be very proud of yourselves.
As ever we have a busy and exciting term ahead to look forward to.
Term starts on Tuesday 4th June and will be a little different to a usual Tuesday. As we mentioned at the end of last term, you need to come in wearing your uniform and if you normally have a packed lunch please bring one in with you. After registration and hot lunch orders, everyone in Year 6 will be travelling to Dauntsey's in their minibuses to enjoy a morning of Design and Technology. We will return to school in time for lunch.
There are many sporting fixtures to enjoy culminating in our own Sports Week and Sports Day at the end of term. Throughout the term, groups will be going out to take part in orienteering, athletics and cricket meets. We will still have Dauntsey's outreach sport on Tuesday morning (with the exception of the first week) so please continue to come to school in your P.E. kit and bring your school uniform with you. Don't forget to bring your school shoes too!
Each day, from the 17th – 26th June, groups will be going out to complete their Bikeability Certificate. This will give you a thorough knowledge of cycling safety, road sense and increase your confidence in the saddle.
For those moving to Lavington School, there is a taster day on the 27th June and for those going to Devizes School, you will be there on the 2nd July. These are fun opportunities to learn a little more about your new school and meet some of the pupils.
Week beginning the 8th July is 'Production Week' and we will spend the first half of the term busy preparing. Everyone will need to learn their lines, learn the songs, the stage directions and the dance moves. From a first read through in class it is a howler of a script and had us all in stitches already. 'Oh no it didn't, oh yes it did!' Please make sure you have your script in school every day in Term 6 until the production is finished.
On Thursday 11th and Monday 15th July we are fortunate to have some super trainers in school teaching us life skills in first aid. CPR training is always useful and even if you have learnt this before, it's good to have a refresher course.
In English, we will have a focus on narrative writing and our oracy skills. While our narrative writing will take us into the future our KS2 production will allow us to practise our oracy skills delivering our play (based on a myth from the past) with excellent voice projection, volume, phrasing, pausing for effect and of course, as in any pantomime-style play, humour.
In Maths, we will focus on our problem solving skills and reinforce some areas of Year 6 Maths so that you all enter secondary school feeling confident. We will be practising our calculator skills to work with larger numbers more quickly and to check our written methods. We will also have a final push to see if everyone can reach the top of our Times Table Mountain.
We will round off this very busy term with a bit of fun at Paultons Park (Monday 22nd July); our Leavers Service in church (Tuesday 23rd July) and the end of term on Thursday 25th July.
Mrs Groves, Mrs Leese and Mrs Marshall
Topic Web - Summer Term 2 - The Production

Times Table Mountain: