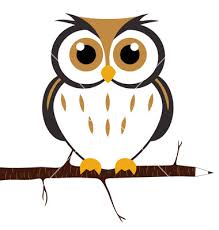 Welcome back Owls!
We do hope you have all had a fantastic holiday and that you are well rested and ready to start a new year in Owls.
As a whole school, we will begin this year by reviewing our school vision and values. Owls will particularly be looking at the values of Peace and Compassion. These values will link nicely into our World War 1 topic for this term.
2018 is the 100th anniversary of the end of World War 1, so it seems fitting to study this important period in our country's history. Initially, we will be focusing on the lead up to the start of WW1 in 1914, the causes for the outbreak of the war and the major powers and leaders involved. In order to cover this period, we will look in detail at the assassination of Franz Ferdinand. Towards the middle of the term, we will spend time studying Trench Warfare, looking closely at the daily conditions faced by soldiers in the trenches including the fear of trench foot, trench fever, flooding of the trenches and shell shock. As we approach the end of our first term, we will explore how the sinking of the Lusitania had a massive effect on people signing up to fight.
Our theme for P.S.H.E. is, 'It's Our World'. We will start by exploring the concept of democracy and looking at how democracy works in our country. We will discuss how our government is formed and how rules and laws are passed. We will then move on to the ever pressing subjects of climate change and global warning and discuss how we can help to protect our planet.
In Science, we will be learning how to describe living things (micro-organisms, plants and animals) by classifying them according to common observable characteristics which are based on similarities and differences.
To support our topics, in English we will be writing a Science investigation report, an account based on the assignation of Franz Ferdinand, a diary entry as a soldier in the trenches and a letter from the point of view of an American, who wants to come to England to join in the fight, enraged by the sinking of the Lusitania. We will of course be continuing our studies of the grammar and punctuation skills which a Year 6 pupil is expected to use in their writing.
In Maths, we will start by building on our place value and number skills and our knowledge of written and mental methods. Our particular focus will be on problem solving. Times Table Mountain will take place on a Friday so keep learning your tables!
For this term P.E. will be hockey on a Tuesday with Dauntseys' Outreach . On a Tuesday you will be required to come to school in your outdoor P.E. kit. Remember to bring your school uniform with you to change into afterwards. We will also have basketball on a Wednesday afternoon with Mr.Herring.
Weekly spellings will be given out on a Monday, to be tested the following Monday. Again there will be a big focus on handwriting and so cursive handwriting homework, linked to your spellings, will also be given out on a Monday.
Maths homework will be given out on a Friday to be completed and returned by the following Friday.
You will have an Isle of Wight project to complete. Further details of this will be given to you shortly.
As an Owl we will expect you to read regularly at home to an adult. Remember you can collect class airmiles if you read 5 nights a week and record it in your home reading record book. We are looking forward to hearing all the different destinations you have visited in your reading.
I am sure you are all looking forward to your week on the Isle of Wight. There are lots of thrilling activities planned so all we need to do is keep our fingers crossed for fine weather!
As an Owl you will be allowed to bring a pencil case into school. Please make sure that the pencil case and the contents are all clearly named. In your pencil case you will need: writing pencils, black Berol handwriting pen (school will provide one), a rubber, a pencil sharpener, glue stick, pencil crayons and a short ruler. No biros please. You will also be allowed to bring a small rucksack type bag which will hang on a peg.
Please make sure that all parts of your school uniform are named.
We are all looking forward to seeing you back in school on Tuesday 4th September. We are very excited about the wonderful time we have ahead of us.
Mrs.Groves Mrs.Leese Mrs.Marshall
Times Table Mountain: