Term 3 January 2022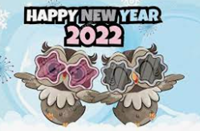 Hello Owls,
Happy New Year everyone and welcome to Term 3 of Year 6. We do hope that you have had a fun Christmas and a relaxing break. We look forward to seeing you all back in school on Tuesday 4th January, 2022!
Remember that to keep warm in our well ventilated classroom, it is important that you wear layers. We are happy for you to wear fingerless gloves if your hands get cold. Also, remember to wear a warm, waterproof coat to school, so that you have it for playtimes.
Term 3 is going to be a very hard-working and fun term. Hopefully, we might even see some snow! Our main theme for this term is Europe and our key question to think about will be: What makes Europe special? As part of our theme, we will be looking at European flags and considering how we could improve the design of our own flag of England. You will each design your own flag for our country and use your best sewing skills to produce a small scale version of it.
In Science, we will be investigating light, how we see, shadows, reflection and refraction. You will learn how light travels and how this enables us to see objects. You will be making a functioning periscope and working collaboratively to find out about refraction, carrying out some fantastic experiments into the effects of bending light. We will also learn about Isaac Newton and his theory of light and colour, performing a shadow puppet play about his discoveries and ideas.
Remember to look at our Term 3 Topic Map in the Useful Information section of Google Classroom on the Classwork page to find out about all the skills and knowledge that we will be covering in each subject.
P.E. will take place on a Monday and Tuesday this term. The Monday session will be with P.H. Sports. This will involve a range of fun activities to develop your P.E. skills. The Tuesday session will be with Dauntsey Outreach Sport and the focus will be on netball skills. Remember to come to school in your P.E. kit on these days and wear warm layers and a waterproof coat. Woolly hats and gloves can also be worn. It is also a very good idea to bring a spare pair of socks in your school bag on these days just in case your feet get wet. Be prepared to remove any jewellery such as watches and earrings for P.E. lessons.
Your weekly Maths homework will need to be handed in on a Thursday and your Spelling and English homework on a Monday. Reading diaries need to be brought into school on a Friday, so that you can be given your Air Miles as a reward for your reading at home. Try to read a range of genres, including background reading to support our Europe theme. Everybody will have a spelling test on a Monday based on the weekly spellings that you have learnt. Remember to hand in all your homework in the wallets that you have been provided with.
A warm welcome back from,
Mrs. Groves, Mrs. Somerville & Mrs. Marshall