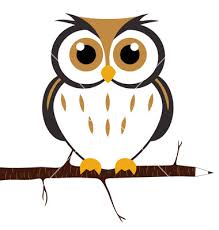 Hello Owls,
We hope that you have had a fun half-term holiday and are ready to get back to your learning.
In SPAG, we have a few new skills to learn, but most of the term will be spent revising key skills which will be tested in the SATs in May. Our weekly spellings will be focusing on the words of the Year 5/6 word list and we will be revising spelling rules during class lessons. Over the next few weeks, you will need to practise all your Year 3-6 spellings ready for our Spelling Bee competition after Easter.
Our assessment writing will include a non-chronological report detailing the knowledge you have learnt in your RE lessons on a 'Muslim's commitment to Allah' and a short story.
We will spend a considerable amount of time focusing on our comprehension skills answering: retrieval, inference, word meaning, summary, prediction, comparison and language questions. We will look at various non-fiction, fiction and poetry texts.
In Maths this term, we will be focusing on arithmetic questions and skills on Mondays and Fridays while investigating and revising the other strands in the middle of each week. Our topic web lists all the strands for this term. Homework each week will give you the chance to practice our learning each week and it is important that it is handed in every Thursday please. In addition to your given homework, please do continue to practise your number bonds and times tables – they are the building blocks that underpin your maths skills. Times Table Mountain will continue to run on Friday afternoons.
Our topic for the term is The Americas. We will be studying the continents of North and South America and locating countries and geographical features in both. Linked to our topic, we will look at the work of photographer and landscape artist, Ansel Adams. Having studied his techniques, we will create our own black and white landscapes.
In Science, we will explore forces first looking at the force of gravity then the effects of air resistance, water resistance and friction. We will investigate mechanisms, such as levers, pulleys and gears to determine their effect on forces.
In RE this term, we will continue our learning about the best way for a Muslim to show commitment to God?
Our key focus in PE will be football, where we will be working towards the Dauntsey's Football Tournament on Saturday 23rd March.
You are invited to attend SATs revision sessions after school on a Tuesday and Thursday until 4pm. The focus on a Tuesday will be SPAG and on a Thursday it will be Maths.
We are looking forward to seeing you all back in school on Monday 26th February.
Mrs Groves, Mrs Leese and Mrs Marshall
Topic Web - Spring Term 4 - The Americas
Times Table Mountain: