Hi Chaffinches!
I hope you all had a fun filled Easter with your friends and families. It is time for us to start the first summer term. Can you believe it?! It is only a very short term as well, but as usual we have lots of learning to pack in.
Our topic this term is 'Famous Scientists.' We will be focussing on Isaac Newton, Marie Curie and Albert Einstein and writing a biography about their life and works. Did you know that Isaac Newton discovered the law of gravity because an apple fell from a tree he was sitting beneath? We will be paying homage to the apple for this wonderful discovery by studying it carefully and making detailed sketches. As this is a science based topic, it only seems right that we do some science investigations! We are therefore having an 'Investigations Week!' Whereby you can choose which investigations you would like to carry out. We will learn how to conduct investigations safely using the right equipment and how to write them up correctly.
Our study of science will take us into space very briefly, as we take a whistle stop tour through the solar system and create a space scene using chalks. We will also be combining our scientific, creative and writing skills be writing our very of space songs to accompany a piece of music!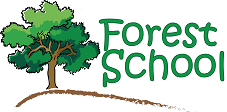 It is our turn to go to Forest School next term. So make sure you bring your kit on a Wednesday. This should include old, comfortable clothing, wellington boots and a waterproof coat. Waterproof trousers can be worn in wet conditions. Additionally, we will restart our cricket lessons on a Monday with Wiji. These sessions are very popular so make sure you bring your PE kit on a Monday so you don't miss out! Finally, swimming will continue on a Friday this term, so don't forget your swimming kit! Gosh what a lot of kit to remember!
See you soon,
Mrs Reynolds